Owen Ashworth, the man behind the morose blips and beats of Casiotone for the painfully alone is due to return this year with a double release! Firstly we'll have VS Children, the follow-up to the gorgeous 2006 Etiquette LP, then a compilation of B-Sides and rarities, Advance Base Battery Life, for all the casiotone fanboys out there and, last but not the least, an european tour that doesn't have Portugal on it. As usual.

Tracklistings for both albums with cover arts are already available via casiotone's website and a first single out of the compilation album. Yeah, that's right, a video. Owen Ashworth means business!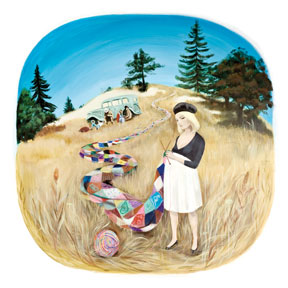 Casiotone for the painfully alone - Vs Children
1. Casiotone for the Painfully Alone vs. Children
2. Tom Justice, The Choir Boy Robber, Apprehended at Ace Hardware in Libertyville, IL
3. Optimist vs. The Silent Alarm (When The Saints Go Marching In)
4. Natural Light
5. Traveling Salesman's Young Wife Home Alone on Christmas in Montpelier, VT
6. Man O' War
7. Northfield, MN
8. Killers
9. Harsh The Herald Angels Sing
10. You Were Alone
11. White Jetta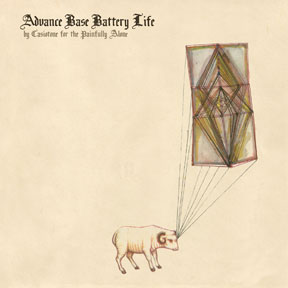 Casiotone for the painfully alone - Advance Base Battery Life
1. Old Panda Days (w/ Nick Krgovich)
2. Lesley Gore on the T.A.M.I. Show (version)
3. White Corolla
4. White on White
5. Holly Hobby
6. Lonesome New Mexican Nights
7. The Only Way To Cry
8. It's A Crime
9. Missoula
10. Hot Boyz (w/ Dear Nora)
11. Born in the U.S.A. (w/ Concern)
12. Streets of Philadelphia (w/ Concern)
13. Graceland
14. Sunday St
15. Voice of the Hospital
And now, it's time for dancing kittie cats and one armed panda bears, all falling in interspecies love.
Casiotone for the painfully alone - White Corolla


web cftpa
myspace cftpa
label Tomlab