... ou Caulfield kid, you could just drop dead and all.

Raramente deixo um livro a meio. Esta vai ser uma dessas vezes. Aprendi com metade deste livro que:
1) Os adolescente angustiados dos anos 40 eram muito aborrecidos;
2)
Spendthrift: n. One who spends money recklessly or wastefully, adj. Wasteful or extravagant.
<Eládio Clímaco>
Catcher in the Rye
, Zero pontos e já usou o seu
joker
!
</Eládio Clímaco>
É melhor elaborar um pouco esta piada. Se ainda não tinham sido concebidos nos anos 80, precisam de consulta o link umas linhas (e duas fotos) mais abaixo. Para todos os outros, recordar é viver, não é verdade?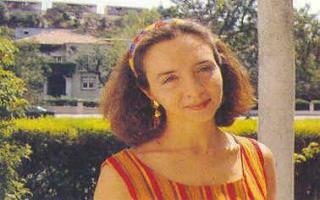 Roubado descaradamente
daqui
... a Ana do Carmo não tem um ar absolutamente adorável? Dá vontade de dar abracinhos. E lambidelas também... Pessoas adoráveis despertam sentimentos canídeos em mim, pelo que não sei se sou uma pessoa normal.
Mas tento.
A sério.
~
No cantante ... Tori Amos - Hey Jupiter